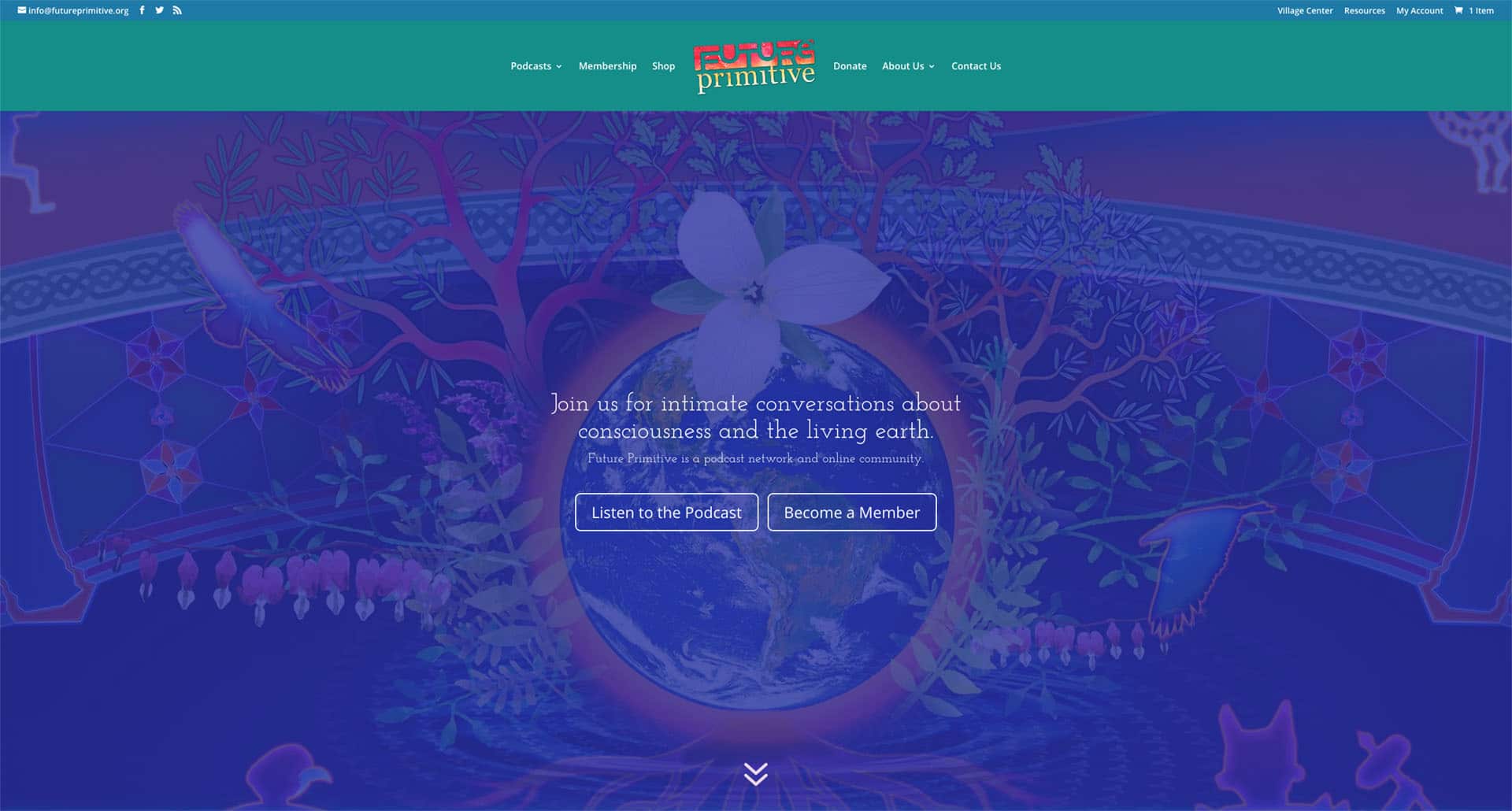 Description:
In mid-2017, Golden Stupa Media and Jacob Aman joined forces with the Future Primitive Podcast to build a new website for this longstanding podcast.  The new website was build as a web 3.0 vision, relaunching our podcast as a podcast network with a built-in membership subscription service, online forums and chat and store.  After 10 years and almost 600 episodes, we have re-envisioned Future Primitive as a media network, hosting multiple podcasts, blogs and other content.
Golden Stupa Media oversaw crafting an Indiegogo campaign in the summer of 2017, outlining the new website and subscription system and then constructing the new website.  We generated various updated graphics, including a fine art poster as part of our new media network and website promotional campaign.  The new website launched in January 2018.
Jacob has also joined the podcast team as a co-host.  Check it out!
Graphic Design
Promotional Materials
Web Design
Web Hosting